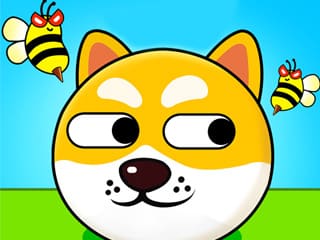 Rescue The Dog
In this game, you need to use your wisdom and strategy to keep the bees safe by drawing lines to keep the bees out of the line. You need to plan the path of the line so that the dogs can pass safely and the bees are blocked. Rescue The Dog has a rich and varied level design, each with a different challenge and difficulty. Enjoy yourself!
Free Brain Training for Kids
Rescue the Dog is a great way for kids to develop their problem-solving skills and reflexes. It is also a great way for kids to learn about the importance of helping others. The game is easy to learn but difficult to master, and it is sure to keep players entertained for hours on end. We developed this filled glass online game to facilitate parents to train your child's brain and exercise their operational ability.
Spread Your Imagination
There are plenty of ways to line. Diverge one's strategy and creativity. There are no right or wrong answers in Rescue the Dog, so feel free to be creative and resourceful with your problem-solving. Experiment with different solutions to see what works best for you.
How to play the Game
Click the left mouse button or tap the screen to line.