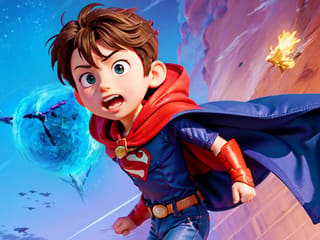 Jigsaw Puzzle: Super Hero

Jigsaw Puzzle: Super Hero
Jigsaw Puzzle: Super Hero

Have you ever dreamed of being the Super Man, dealing with various troubles, and saving the world from enemies? Hurry up and open the game to start the challenge and unlock your superhero puzzle skills!
Free Jigsaw Puzzle for Kids
Jigsaw puzzles are a great way to exercise your brain. We provide puzzles of different difficulty levels, suitable for players of different ages. Through the process of puzzles, you need to use logical thinking and spatial cognition to restore the picture, and at the same time, you can improve your concentration and problem-solving skills.
Beautiful Images and Challenging Puzzle
In the game, you can enjoy the images of your favorite superheroes and experience their charm through puzzles. You will find the correct position by carefully observing the shape and color of each puzzle piece, which will improve your observation skills.
How to play Jigsaw Puzzle Games
Use the left mouse button or tap the screen, and drag to move the jigsaw pieces.
Artwork Download
Click

in the game so you can download and save your perfect artwork in time. Name it whatever you want and leave it as your fond memory!