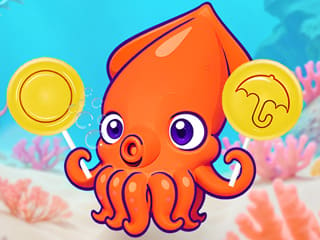 Jigsaw Puzzle: Squid Game

Jigsaw Puzzle: Squid Game
Jigsaw Puzzle: Squid Game

Welcome to Jigsaw Puzzle: Squid Game! We bring you an addictive jigsaw puzzle game based on the top-grossing movie Squid Game, which brings you an extraordinary gaming experience.
Free Jigsaw Puzzle for Kids
This jigsaw puzzle game has an intuitive interface that makes it easy for you to learn. Simply drag and click and you can complete the puzzle. Without too many tedious operations, you can focus on the puzzle task and enjoy the fun of the game. Whether you're just relaxing or exercising your brain in your free time, this game will provide you with quality entertainment.
Beautiful Images and Challenging Puzzle
The pictures in the game are colorful and cute. Reminds you of memorable episodes of the story as you play. The rich elements in it allow you to experience the audio-visual feast while also exercising your concentration and observation skills.
How to play Jigsaw Puzzle Games
Use the left mouse button or tap the screen, and drag to move the jigsaw pieces.
Artwork Download
Click

in the game so you can download and save your perfect artwork in time. Name it whatever you want and leave it as your fond memory!