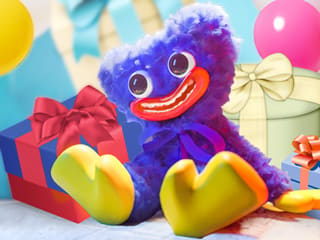 Jigsaw Puzzle: Play With Poppy

Jigsaw Puzzle: Play With Poppy
Jigsaw Puzzle: Play With Poppy

It's playtime! Join in the birthday party and give him a sweet hug. Poppy has invited you to be his special guest! Hurry up and open the game, let's open those surprise presents with Bobby now!
Free Jigsaw Puzzle for Kids
Jigsaw Puzzles: Play with Poppy is a fun and addictive online jigsaw puzzle game. It provides a joyful and interesting game scene, allowing you to choose your favorite Poppy pictures for puzzles. By dragging and dropping the jigsaw pieces, you need to put the pieces together correctly to complete the whole poppy picture puzzle. This process is both fun and can develop children's concentration and hand-eye coordination.
Beautiful Images and Challenging Puzzle
The game uses beautiful graphics and sound design, presenting you with an imaginative world. With detailed graphics and vivid sound effects, the game will bring you an immersive gaming experience. From cute cartoon images to gorgeous backgrounds, you will be immersive and enjoy playing with Poppy.
How to play Jigsaw Puzzle Games
Use the left mouse button or tap the screen, and drag to move the jigsaw pieces.
Artwork Download
Click

in the game so you can download and save your perfect artwork in time. Name it whatever you want and leave it as your fond memory!