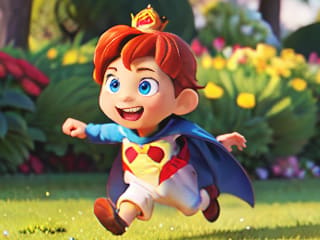 Jigsaw Puzzle: Little Prince

Jigsaw Puzzle: Little Prince
Jigsaw Puzzle: Little Prince

The sun is shining, the birds are singing and the flowers are fragrant. The cute little princes are running freely in the garden full of roses. We have created an amazing world full of brilliant colors for you. Open this Jigsaw Puzzle game and go deep into the fantasy world of the little prince.
Free Jigsaw Puzzle for Kids
Jigsaw Puzzle Game is a kind of classic casual entertainment game that can be played anytime and anywhere. You can enjoy the game during recess, on a long trip, or in your spare time at home. It not only brings you joy and relaxation, but also fosters creativity and imagination.
Beautiful Images and Challenging Puzzle
The music and picture design of Little Prince is exquisite, allowing children to enjoy a wonderful sensory experience while solving puzzles. The game provides a variety of difficulty levels for children of different ages. With the deepening of the playing experience, you can choose more puzzle pieces to increase the challenge of the game.
How to play Jigsaw Puzzle Games
Use the left mouse button or tap the screen, and drag to move the jigsaw pieces.
Artwork Download
Click

in the game so you can download and save your perfect artwork in time. Name it whatever you want and leave it as your fond memory!